Back to Site
Welcome to the Posts section of the official Kirk Douglas website. Its purpose is to let Kirk share his thoughts and activities with you, and to enable you to share your thoughts with him.
Below you'll find links to the most recent "Reflections" and "Activities" posts.

Clicking the "Reflections" button to the left, you'll be taken to a page where Kirk, a best-selling writer as well as a movie star, has posted his most recent thoughts and musings.
Clicking the "Activities" button, you'll be taken to a page where you can learn about current and past goings-on in which Kirk is involved.
Clicking the "Kirk Douglas Theatre" button, you'll get the latest news about productions at the theatre, named to honor Kirk Douglas and established as the newest and most intimate of the Center Theatre Group's spaces, which include the Ahmanson and Mark Taper Theatres at the Los Angeles Music Center.
By clicking "Fan Mail," you'll have the opportunity to share your thoughts with Kirk.
Kirk's most recent book Life Could Be Verse was published December 2, 2014. This link will enable you to get a copy, and have part of the proceeds go to the work of The Douglas Foundation.
Kirk Douglas: I Was Almost on the Plane That Killed Elizabeth Taylor's Husband Mike Todd
Created on Friday, July 31st, 2015
Written by Michael Miller
--People July 31, 2015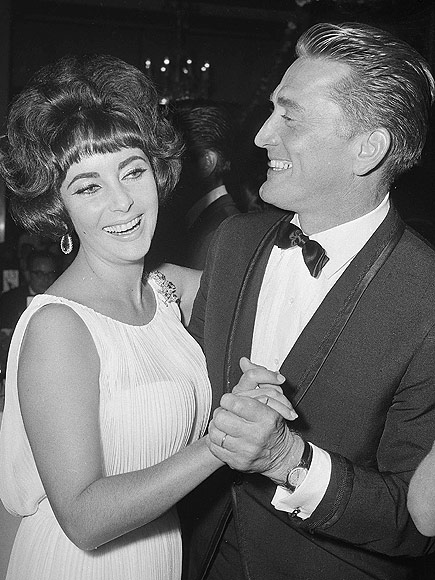 On- and offscreen, Kirk Douglas has always been known as a tough guy.
The athletic former high school wrestler cemented that reputation playing roles like Scrappy Michael "Midge" Kelly in 1949's Champion, and later as the titular role in 1960's Spartacus.
But the 98-year-old legend has also lived through his fair share of real-life scrapes over the years.
In 1991, he narrowly survived a helicopter crash, which killed two people and left him and three others in the hospital. Then several years later, he managed to recover from a severe stroke that threatened to permanently damage his voice in 1996.
After those brushes with death, it's easy to see why Douglas found religion later in life. But in realm of divine intervention, one of his lesser-known escapes from catastrophe trumps all the rest.
Back in 1958, Douglas and his wife Anne were living next door to Elizabeth Taylor and her husband, Academy Award-winning producer Mike Todd, in Palm Springs.
"Mike asked me to go on his private plane with him and we were going to stop and see Harry Truman and then go on to New York," the actor tells PEOPLE, adding, "I was very excited."
Anne Buydens, with whom Douglas has been married for 61 years, had a bad feeling about trip. "When I told my wife [about the plane ride], she said 'I don't want you to go,' " Douglas remembers. "We had a big argument," he says, and sure enough, his wife won out.
Mad at his wife and disappointed about missing the flight, Douglas says he remembers, "We were driving and not talking to each other, so we turned the radio on."
When the radio clicked on, the announcer relayed the shocking news that Mike Todd's private plane, the Lucky Liz (named after Taylor), had crashed, killing everyone on board.
The twin-engine plane was overloaded, and suffered an engine failure while flying in icy conditions at too high of an altitude, the Civil Aeronautics Board later concluded in their accident report.
Douglas wasn't the only celebrity who narrowly escaped the crash. Taylor was also set to fly with her husband that day, but Todd refused to take her along because she was suffering from a high fever.
In a phone call made just hours before his death, the famed producer told a friend, "I just told [Taylor]: 'Dammit, you're staying home with that virus and that's final,' " The Milwaukee Sentinel reported at the time.
Possibly in the same phone call, Todd pleaded with Douglas and another friend to join the flight for a game of gin rummy, insisting that the plane was safe.
"Ah c'mon," he reportedly said, joking, "It's a good, safe plane. I wouldn't let it crash. I'm taking along a picture of Elizabeth, and I wouldn't let anything happen to her."
After hearing of her husband's death, still heavily sedated and in a feverish haze, Taylor repeated over and over again, "I can't believe it's Mike," according to the Sentinel.
When Douglas heard the news, he and Anne immediately pulled their car over to the side of the road.
"Why was I spared? I was so grateful," Douglas tells PEOPLE. "My wife has saved my life many times."
The Spartacus actor also credits his wife with forcing him into intensive speech therapy, when there seemed to be little hope of him regaining his voice after his stroke.
After two months of hard work, Douglas was able to thank the audience for his honorary Academy Award that March. He later recounted his experience recovering from the ordeal in his memoir, My Stroke of Luck.
Douglas has continued his writing, focusing now on his passion for poetry. For his 98th birthday in December 2014, he released Life Could Be Verse, a collection of poetry, prose and photographs he accumulated throughout his extraordinary life.
Stanley Kubrick's classic "Spartacus" gets a spectacular Blu-ray 4K restoration
Created on Tuesday, July 21st, 2015
Written by Stephan Jukic
--4k.com July 20, 2015
The 1960'S classic movie "Spartacus", featuring veteran actor Kirk Douglas, is getting a reboot in full blown 4K resolution.
The film, whose famous "I'm Spartacus" line made movie meme history, was originally released in 1960 and directed by none other than legendary filmmaker Stanley Kubrick.
Now, Universal Studios Home Entertainment has announced as of a couple days ago that they would be putting out a newly remastered Blu-ray release of the movie, for the U.S market as of October 6th, 2015.
The film, starring the aforementioned Kirk Douglas, also features Lawrence Oliver, Jean Simmons, Charles Laughton, Peter Ustinov and Tony Curtis among other partly forgotten stars from that now seemingly distant era. Nonetheless, in an effort to introduce this classic and Hollywood stylized story about the historical revolt against the authority of the ancient Roman Republic by the slave gladiator Spartacus, Universal has given the 1960 film reels a 4K ultra HD movie restoration into digital media so that modern audiences can enjoy the full original film quality in the latest digital resolution technology.
Additional special features on the disc include a conversation with Kirk Douglas titled "I am Spartacus", A video about the restoration of the movie, archival interviews, Behind-the-Scenes footage, vintage newsreels, an image gallery and finally, the original theatrical trailer.
Kubrick filmed the original movie production in 35 mm Super 70 Technidrama format and then had that footage blown up to a 70 mm format that was the equivalent for the time of today's highest digital resolutions. This was done specifically to create a sort of reel-based ultra-high definition and capture the massive panoramic shots of the movie in maximum detail. One scene in particular, which shows over 8,000 Roman soldiers in a massive shot really stands out for the spectacle effect it creates in this ultra-high def reel format that Kubrick used.
Most importantly of all though, the original film reel process for the movie also lends itself particularly well to conversion into 4K UHD digital format given that early 35 mm film reels actually created the celluloid equivalent of at least 19 to 20 megapixels or roughly 5400 x 3600 pixels. This means that the footage from Kubrick's original sequences would have to be scaled slightly DOWN for the sake of converting it to 4K digital resolutions of 3840 x 2160 pixels.
Other companies are also converting classic old celluloid movies to 4K and other ultra HD resolutions for release. Sony Studios is known to be involved in this game and the original 1950's Godzilla was recently remastered to 4K from its original film reels in Japan.
An Open Letter to All Those Who Would Be President
Created on Wednesday, July 15th, 2015
Written by Kirk Douglas
--Huffington Post July 13, 2015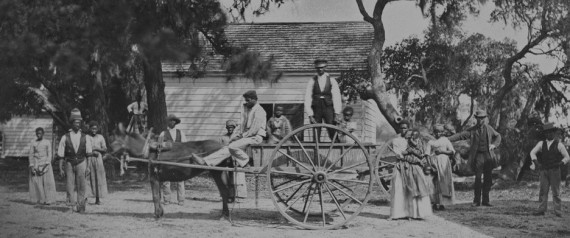 If you want my vote in November of 2016, I am asking you to do something right now.

America has never formally acknowledged and apologized for the unspeakable evil of slavery. So I am asking Republicans and Democrats alike to apologize to the American people. Our continued refusal to apologize for slavery still shames and divides our nation. It is past the time to heal.
I have lived a long time -- 98 years -- and I have seen many incredible things.
I remember the days when the Ku Klux Klan was very powerful. They burned crosses on lawns.
I remember when there were segregated drinking fountains and bathrooms.
I've even lived long enough to see a black man elected president -- twice. Incredibly, he now lives in a house that was built by slaves.
I hope to live long enough to see one of the candidates promise an apology for slavery. We cannot erase our history, but we can pledge that hatred will be banished from our great land.
I look forward to your reply.
Diana Douglas, Actress and First Wife of Kirk Douglas, Dies at 92
Created on Monday, July 6th, 2015
Written by Associated Press
--New York Times July 6, 2015
Diana Douglas, an actress for six decades and a model who was Kirk Douglas's first wife and Michael Douglas's mother, has died in Los Angeles. She was 92.
The cause was cancer, according to Michael Douglas's production company, Furthur Films, citing Ms. Douglas's husband, Donald A. Webster. Sources vary as to whether she died on Friday or Saturday.
Born Diana Love Dill on Jan 22, 1923, in Bermuda, where her father was the attorney general, Ms. Douglas moved to New York and met Kirk Douglas while they were both studying at the American Academy of Dramatic Arts.
She later went to California on a $200-a-week contract with Warner Bros. against Mr. Douglas's advice that she try for Broadway instead.
She went on to have a long career as an actress and model, appearing in dozens of movies, including the 1987 Steve Martin film "Planes, Trains and Automobiles." On television, she had recurring roles in "The Waltons," "Dynasty" and "The Paper Chase," and appeared in "ER" and "The West Wing." She also did stage roles, including some on Broadway.
In May 1943, she appeared on the cover of Life magazine, modeling spring fashions.
She married Kirk Douglas that November and went on to have two sons, Michael and Joel, before the couple divorced in 1951.
"We had brought to marriage such different concepts of what it constituted, what was expected due," she wrote in her memoir, "In the Wings and Beyond." The two remained on amicable terms. She even appeared with him in several movies, including her last film, "It Runs in the Family" (2003), which also starred Michael Douglas and one of her grandsons, Cameron.
IN MEMORIAM: DIANA DILL January 22, 1923 – July 3, 2015
Created on Monday, July 6th, 2015
Written by Kirk Douglas
It is with great sadness that I report the passing of my first wife, Diana Dill. Diana was one of my closest friends and together we had two sons, Michael, born in 1945, and Joel, born in 1947.
Anne and I, and our son Peter, offer our sincere condolences and send our love to Michael, Joel, and Diana's husband Donald Webster. We all feel Diana's loss deeply. She was a wonderful woman and a terrific actress.